Mesa Carpet Cleaning According to carpet manufacturers, your Carpets should be professionally cleaned every six months to a year.
The King Carpet Cleaning Services offers Phoenix Metro Area ( Avondale, Goodyear, Tolleson, Surprice, And more… ) home owners high quality Carpet Cleaning services at affordable prices.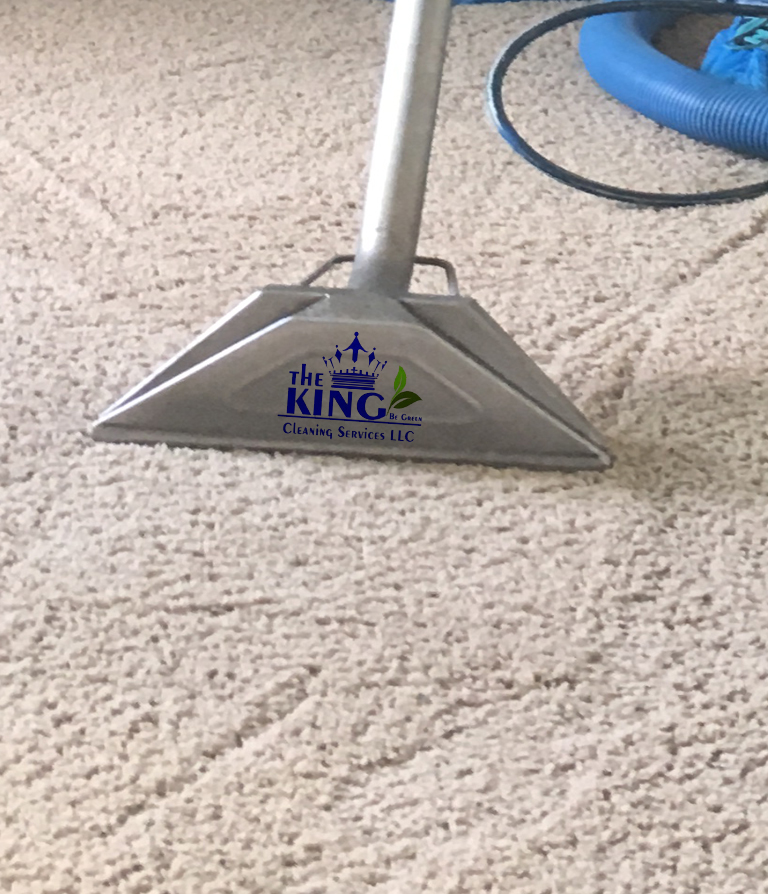 Our Carpet Cleaning Process includes:
1. Initial Walk-Through – We inspect the carpet with you, noting special areas of concern.
2. Commercial Pre-Vacuum – To remove any insoluble dry soil.
3. Pre-Spray – Traffic areas are treated to help break up even the toughest of dirt and grime.
4. Pre-Spot – Difficult spots are pre-treated with spotting solutions to increase the chances of removal.
5. Hot Steam Extraction – Deeply rinses your carpet while simultaneously removing over 90% of the moisture. Your carpets will be dry in two hours!
6. Post Spot Treatment – Difficult spots are re-treated and cleaned. (Additional Cost maybe apply.)
7. Post Grooming – We set the pile so that your carpet dries faster and looks like it did when it was installed!
8. Post Inspection – We walk you through the job to make sure that you are 100% satisfied.
Long Lasting Deep Carpet Cleaning
We extract all the dirt, grime & debris of 100% of your carpet. We don't just buff the surface like some bonnet or carbonation methods do. With our cleaning process your carpets and rugs will stay cleaner longer because we extract all the dirt & debris.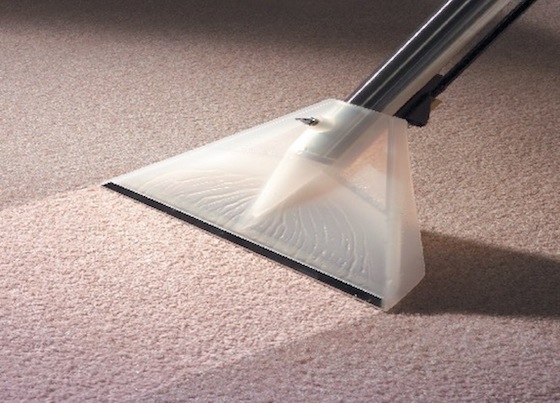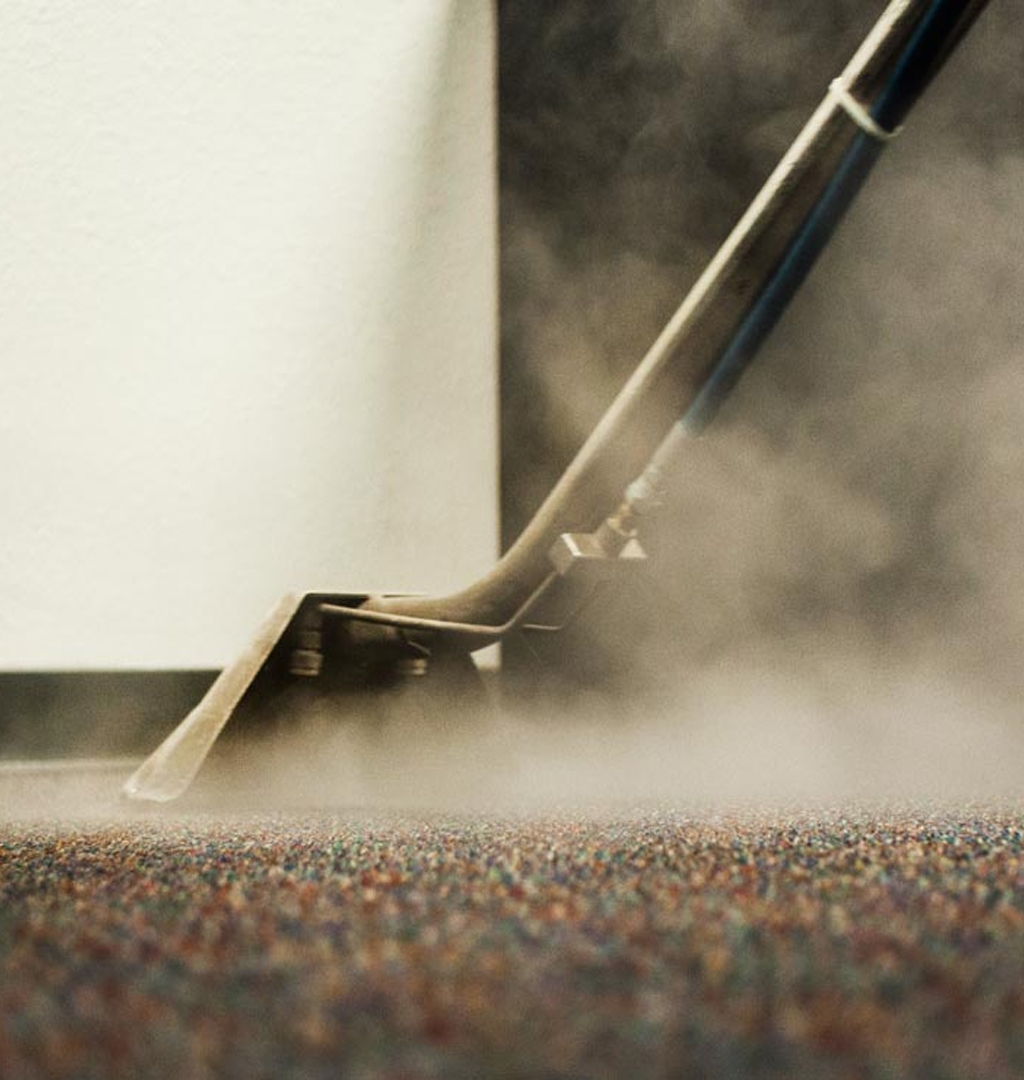 High Powered Steam Cleaning Extraction
Our unique heating system can create the temperatures necessary to reach sanitation levels of 180 degrees and above. High Powered, Truck-Mounted Steam Extraction process kills and extracts most germs, bacteria, and dust mites from your carpet fibers. 98% of the carpet cleaners
We recommend Hot Water Extraction as the preferred cleaning method.
No Residue Left in Your Carpets
We use rinsing strokes to make sure no cleaning residue is left in your carpets. By flushing out all the dirt, grime, and cleaning agents we restore your traffic lanes to fluffy and soft carpet fibers with no residue making your carpets stay cleaner longer.
Fast Drying Time
Because of our deep extraction, power truck mounted equipment; we pick up 97% of the moisture we put down. Depending on the grade of carpeting and the air circulation in your home our drying time is approx. 2-6 hours.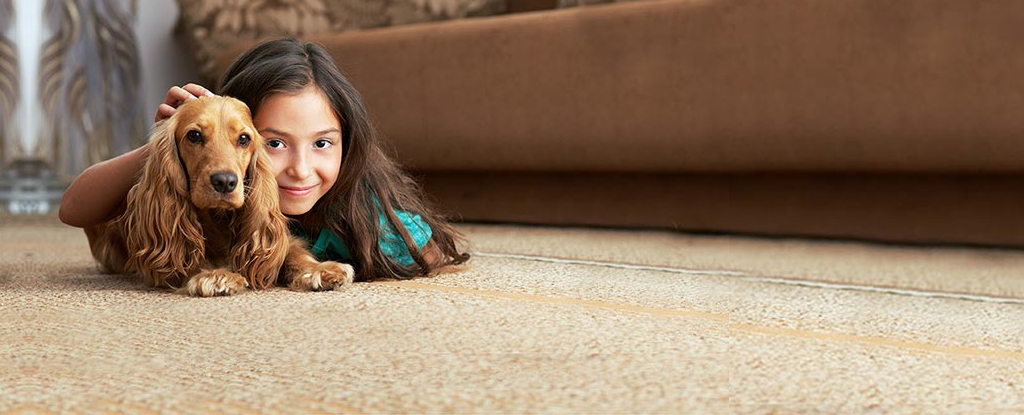 Odor treatment
Our Product chemically neutralizes odors by binding, bonding and absorbing odors associated with humans, animals, food, chemical processes and smoke.
The Carpet Cleaning Products use by  The King Carpet Cleaning contains a fresh "green" fragrance to leave the treated environment with a refreshed, deodorized smell. Results are best when odor source is treated for and then cleaned no matter what the source. The King Carpet Cleaning Odor treatment process is extreme effectively to eliminates odors from pet urine and feces, vomit, skunk musk, pet or human body odors, and decaying protein and organic matter. It can be used to effectively treat odors on any water safe surface including carpet, draperies, upholstery, pet beds, mattresses, and more. It does a fabulous job of treating general odors in carpeting to help freshen up a total room. The King Carpet Cleaning technician use a Water Claw tool to treat severe urine contamination. Many times The King Carpet Cleaning technician use our  odor treatment product in the  pre-spray process to treat areas of concern prior to cleaning,
Copyright 2016 The King Carpet Cleaning | All Rights Reserved