How Many times a year you should clean your carpets?
Dirty carpets can ruin the look of your place and they provide a ground for pollutants and dirt to grow and stay. The dirt and dust break downs the fibers of the carpet when people walk on them. To keep the carpets in good condition and boost up their lives, it is important to avail carpet cleaning services. Regular and deep cleaning revitalizes the appearance of the carpet and makes it smell fresh. Even if your carpet does not look dirty, regular house carpet cleaning is essential.
How does dirt damage your carpet?
Your beautiful carpet can be damaged to a good extent because of dust and dirt. They deep down dirt and grit erode any stain resistance and rips at carpet fibers when someone walked on them. If the children and pets regularly play on the carpet, it can be affected badly. Without thorough, green carpet cleaning, the fibers of the carpet can damage very badly.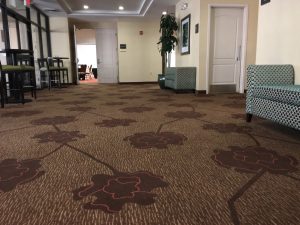 How often you should clean the carpet?
Now the question is how often one should clean the carpet to avoid any serious damage. Cheap carpet cleaning is not something you think about very frequently. If you are thinking about the ideal frequency of carpet cleaning and care, you should consider some important factors.
In order to boost up the performance and life of your carpet, it is good to get it cleaned before it starts showing any signs of dirt. Over time, soil stays deep into the carpet fibers and lead to break-down spontaneously. Before this situation arrives, you should think about quality carpet cleaning and cheap professional carpet care. Vacuuming is a good habit, but when you need a deep cleaning, carpet steam cleaning is recommended. Steam cleaning should be carried out at least once in a year.
Professional carpet cleaners can take away the soil and dirt particles that you can't even see with your bare eyes. They abolish unnecessary wear through proper maintenance. With deep cleaning and care, they ensure long lasting life of the carpet.
What to consider before hiring a professional carpet cleaner?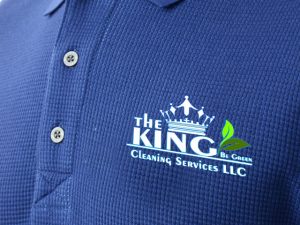 Before hiring an expert for home or office carpet cleaning, it is important to check the warranty period of your carpet. Most carpet companies offer a warranty of at least one year. Check the papers of your carpet and make sure if you require professional and affordable carpet cleaning services. If your carpet is in warranty, contact with the carpet company for steam cleaning. If the carpet warranty is expired, you need to make a decision of your own.
Focus on the traffic on the carpet. If you are only two members in your home with no kids and pets, you may need to think carpet cleaning less often than the one with a big family with kids. When kids are there in the home, it is best to hire a professional who holds expertise in services oriental carpet cleaning in every 7-8 months. A home with minimal traffic can avail carpet cleaning service in every one or two years.
Do you have pets in your home? If yes, it is suggested to hire a professional upholstery cleaner in every 6 months. Pets shed their fur on the carpet fibers that make the carpets dirty. It is highly recommended to vacuum the carpet twice or thrice in a week to clean the furs from carpet.
There is no hard and fix rule for the frequency of carpet cleaning. You are advised to make a decision keeping in mind condition of your carpet and its usage. Make a schedule to extend the life of your expensive carpet and avoid the risk of any health hazard.