Buy Vs Clean couches…
Buy new v/s clean your old couches?
If you have been avoiding cleaning your couch for long, your couch perhaps look quite dirty and terrible. You may think about buying a new couch as the old one is ruining the look of the guest room or living room. But wait, cleaning can be a good and inexpensive choice for you. Regular exposure to dirt and dust leads to stains, dull fabric and faded color. With professional cleaning, it can be possible to get the new-like look again.
So, what you will do? Will you avail professional cleaning services or replace it with the new one? Well, cleaning the furniture items regularly brings lots of psychological and health benefits. But it is not essential that cleaning will work constantly. So, think twice before you make a decision. Whenever you need to make a right decision, it is vital to focus on some important elements. If you are in such situation and seeking for a right solution, you are supposed to consider the below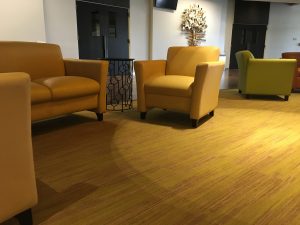 mentioned factors -
Age of the couches – The first and most important factor you need to consider is the age and history of the couch. When you bought the couch? If you bought it a few years back, don't think about replacing it. Cleaning must be your first choice. In case you get it from family, friends, or anyone else, ask about the age and make a decision.
Condition – Analyze the condition of your couch. If you have bought a couch that is lived with smokers for long, it is almost impossible to get rid off from that smell even after cleaning. When the furniture like couch kept in humid and dark ambience in the garage, and underground room, etc. it can invite molds to stay and grow. Once the moisture and clamminess are immersed in the fabric and frame, it is difficult to avoid that smell. If your couch was kept in any such situation, it is the hig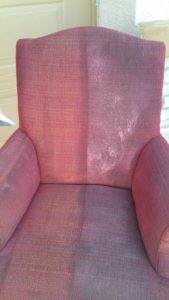 h time to replace it with a new couch. But, if your couch is not in any of the above mentioned conditions, hire a professional for thorough cleaning.
Staining – Some stains and soils can be removed effortlessly with vacuum cleaner while some others can be cleaned by professional cleaners. But, some stains cannot be removed in any manner. For those who don't have any knowledge in this area, it can be somehow difficult to understand what will come out after cleaning. In such situation, consult cleaning experts. They can analyze the situation of your couch along with the toughness of your stains and can inform you about the expected results. There is no benefit of spending money on cleaning when your couch cannot be cleaned to your fulfillment.
Budget – If you have a very limited budget, it is better to go for cleaning services. However, it does not make sense to spend money on cleaning, if it does not worth it. When you are willing to change the look of your living room and don't have any budget issue, replace the old couch with a new one.